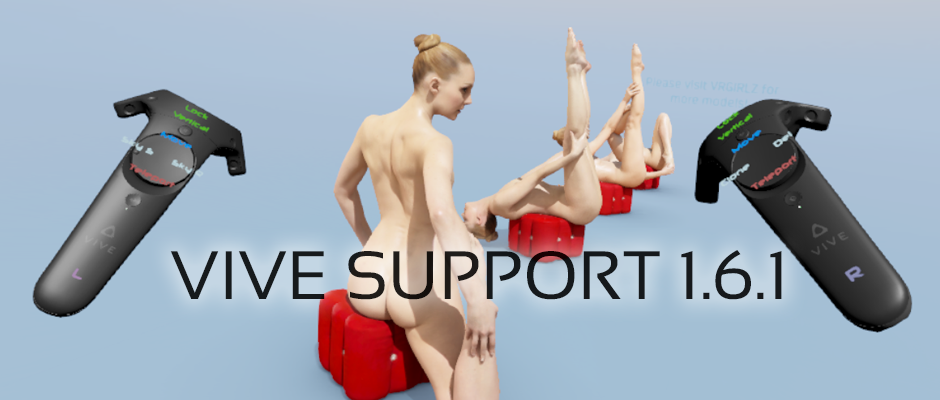 VIVE SUPPORT 1.6.1 On All Products
We've finally managed to push through VIVE support on all products!

We hope to share more news tomorrow and we would like to wish all our customers a huge thank you for your support in 2016 and your patience with is. It has taken us a very long time to get in HTC VIVE support but it's finally here. Although a little buggy. We are working on the fixes.

If you own a VIVE, make sure Steam VR is running and run the main " " ".exe for VIVE.
Oculus touch support is in the works. We should have integration in the next few weeks now that we have our test kits
We have noticed that AVR's have some random graphical glitches. Restarting the app sometimes helps, we are working on fixes.
If you notice any bugs or problems please comment here or email us - support (at) vrgirlz (dot) com
Merry Christmas from the VEIVIEV team!