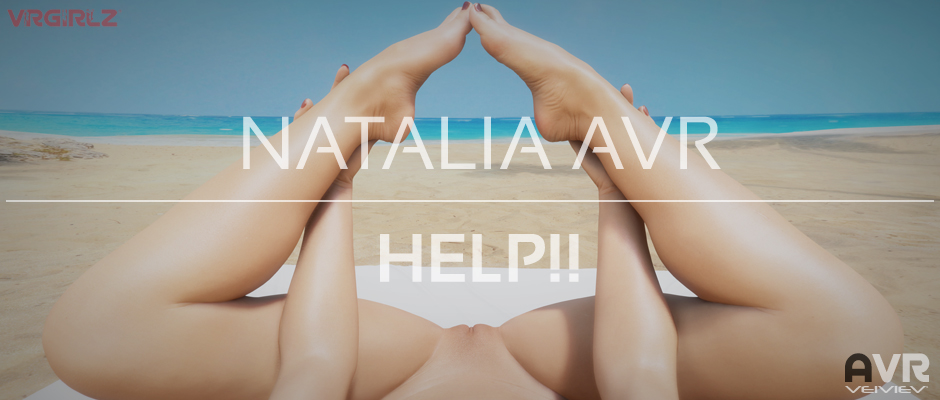 We have just released a brand new Natalia Forest AVR but some users have had some issues with the new style of presentation and key changes, we are here to help :)
Please bare with us, we are in heavy development mode and will be for the next 12-24 months. Testing new ideas, new keys, new styles. Everything is subject to change.
Changes
In this new AVR, we needed to hide the other scans in the set for performance reasons and also because the bed set takes up a lot of space! The product does contain the scans, they are just hidden.
To swap scans press keyboard "z" or "x". Or press controller button "start".

For every single product release we always include a readme.txt. Please do read the readme.txt before use. It covers any changes to key mappings as well version notes and known bugs.
Readme.txt Header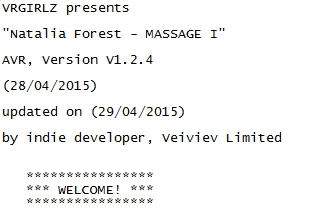 Control Changes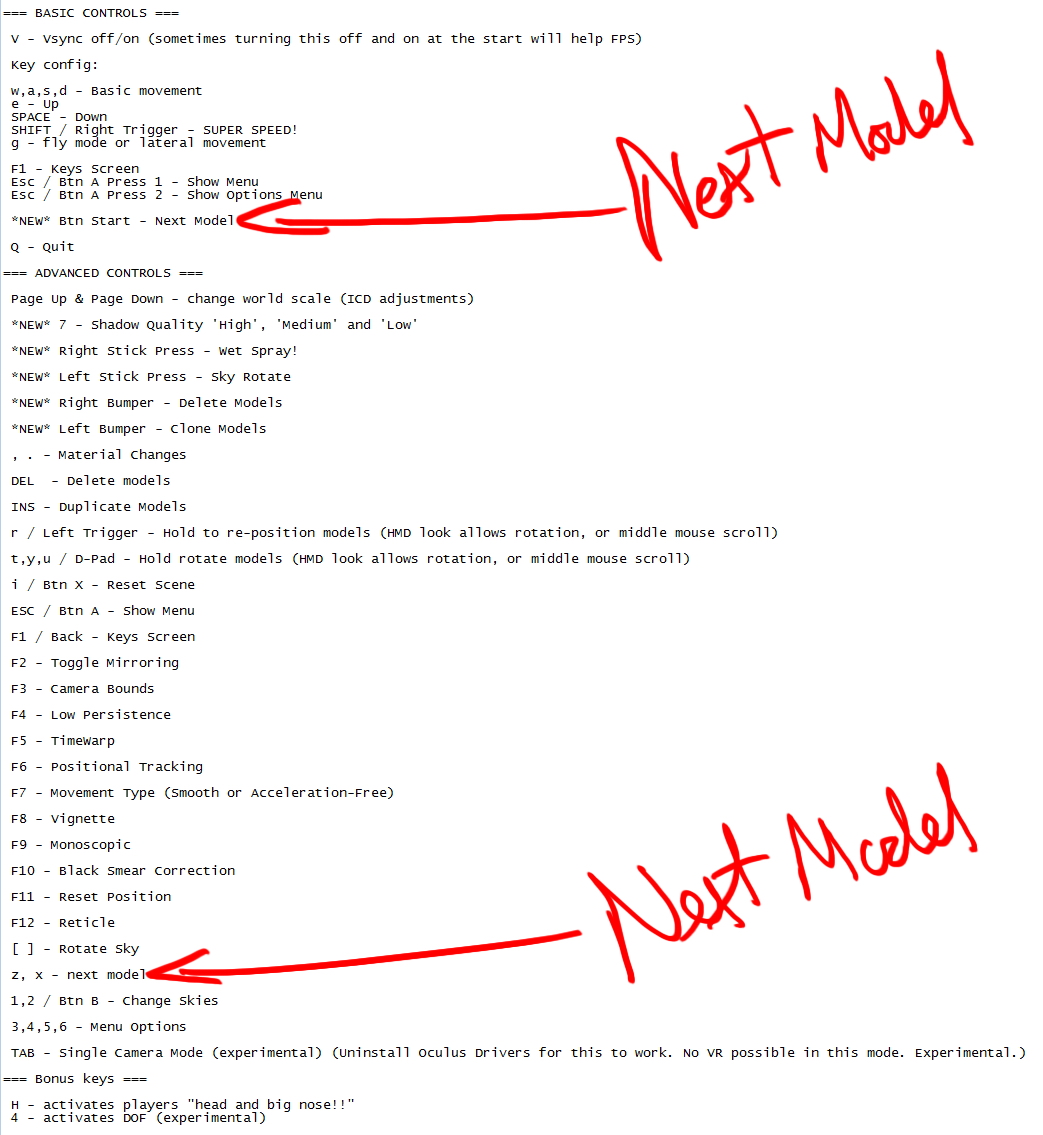 Version Notes

Keys Screen
It is also worth checking the keys screen anytime you use a new product. Keyboard F1 for keys screen.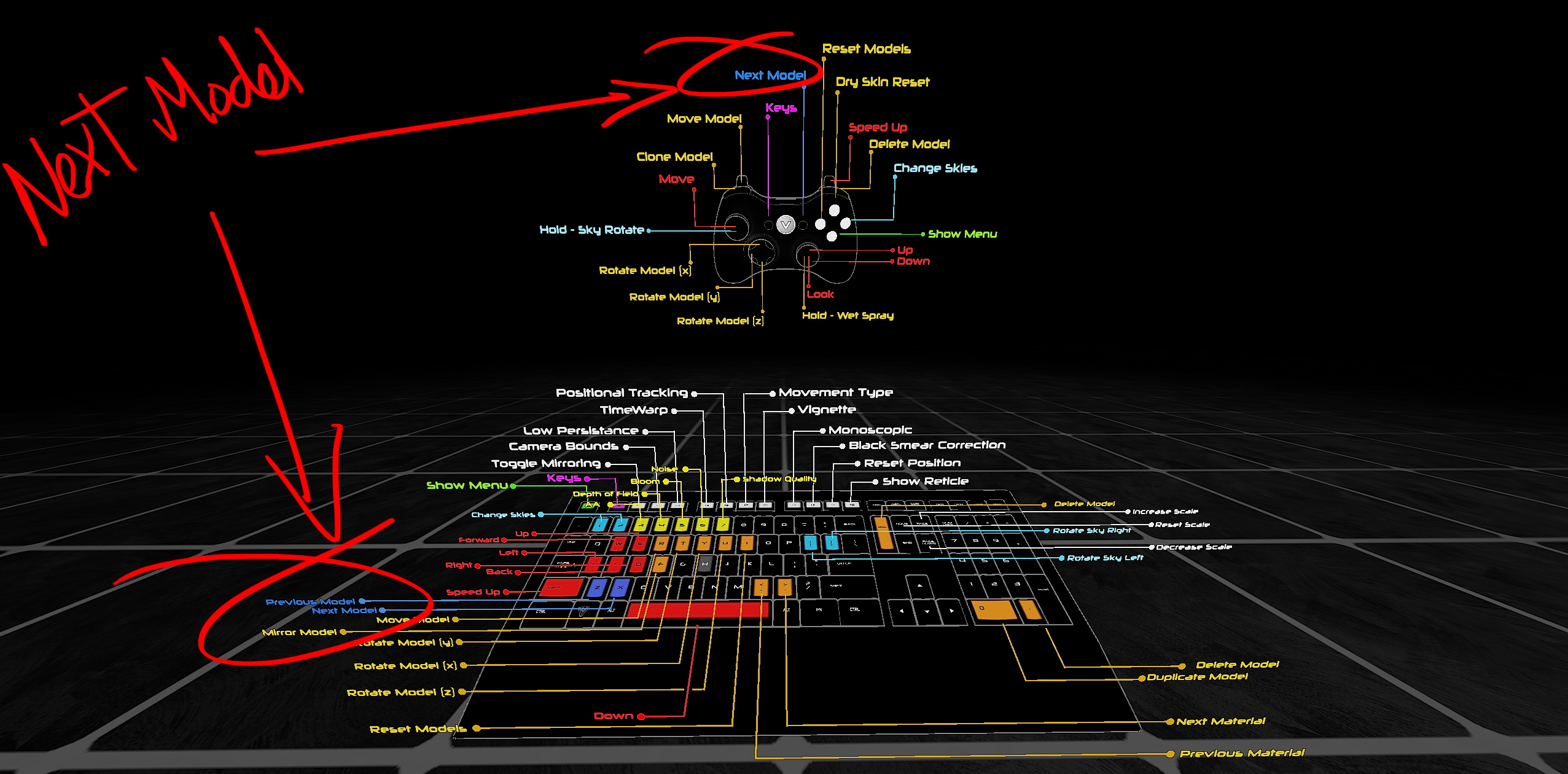 Swapping models and rotating
Here is a simple guide to show how to change models and rotate them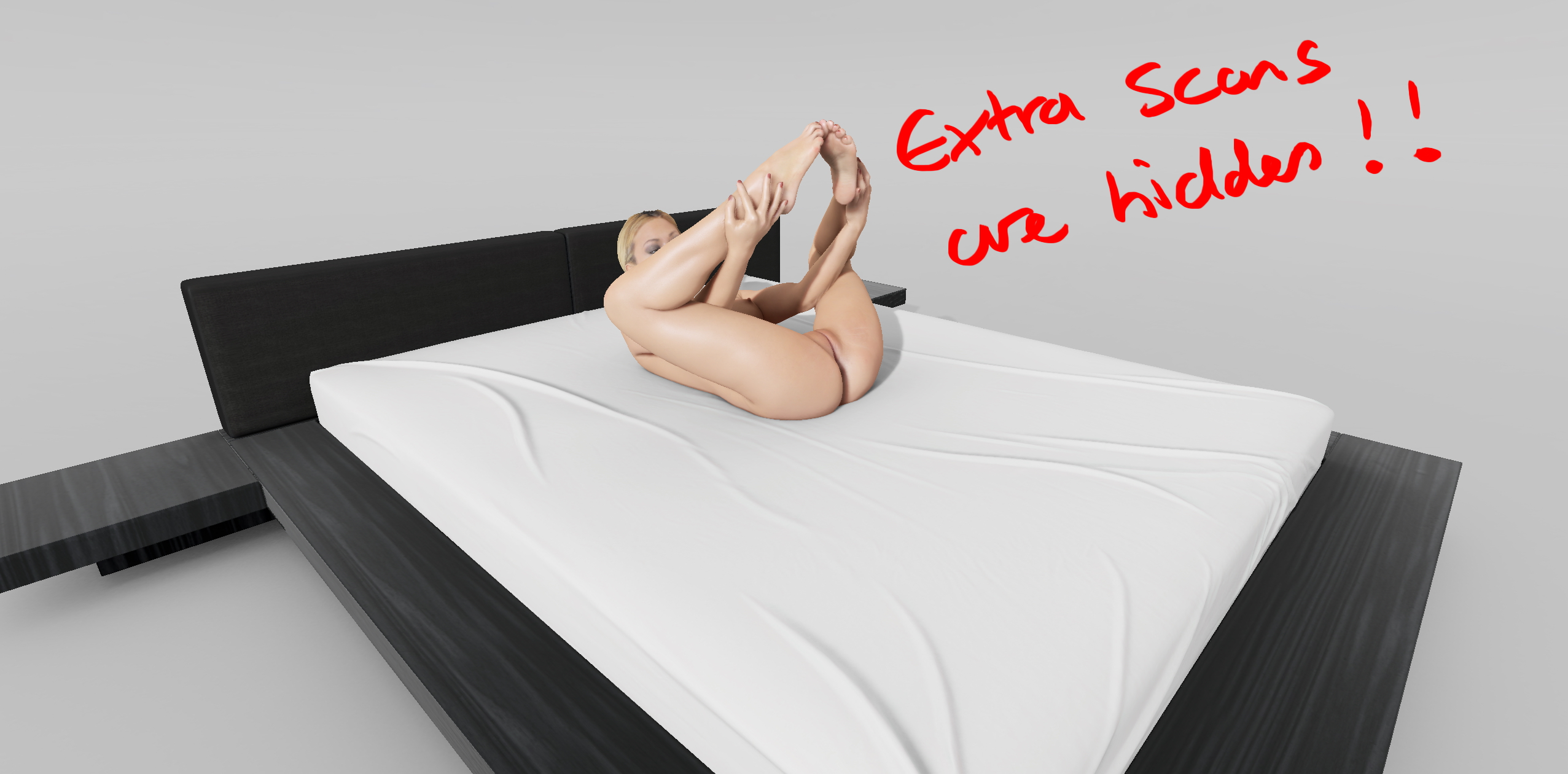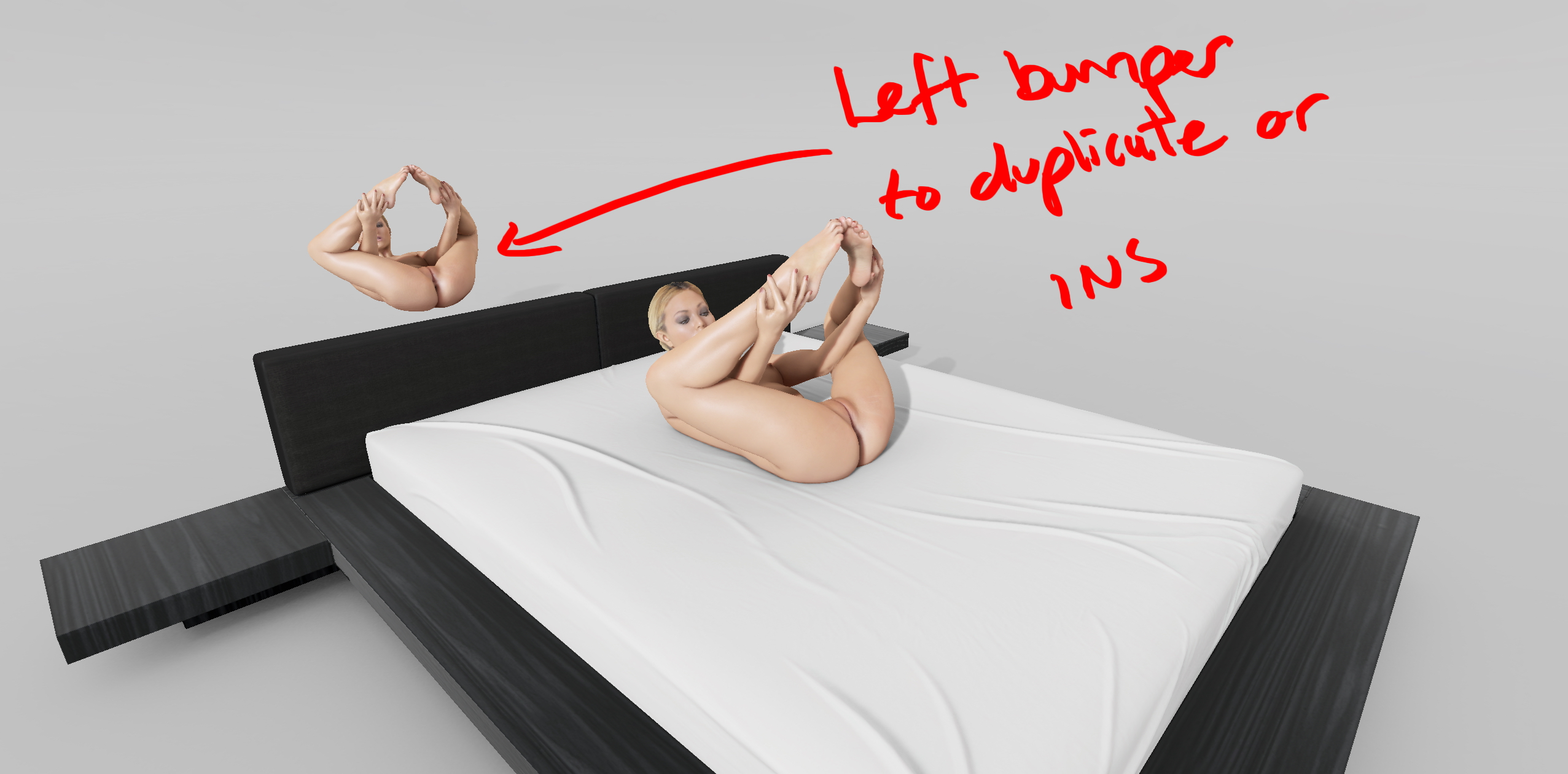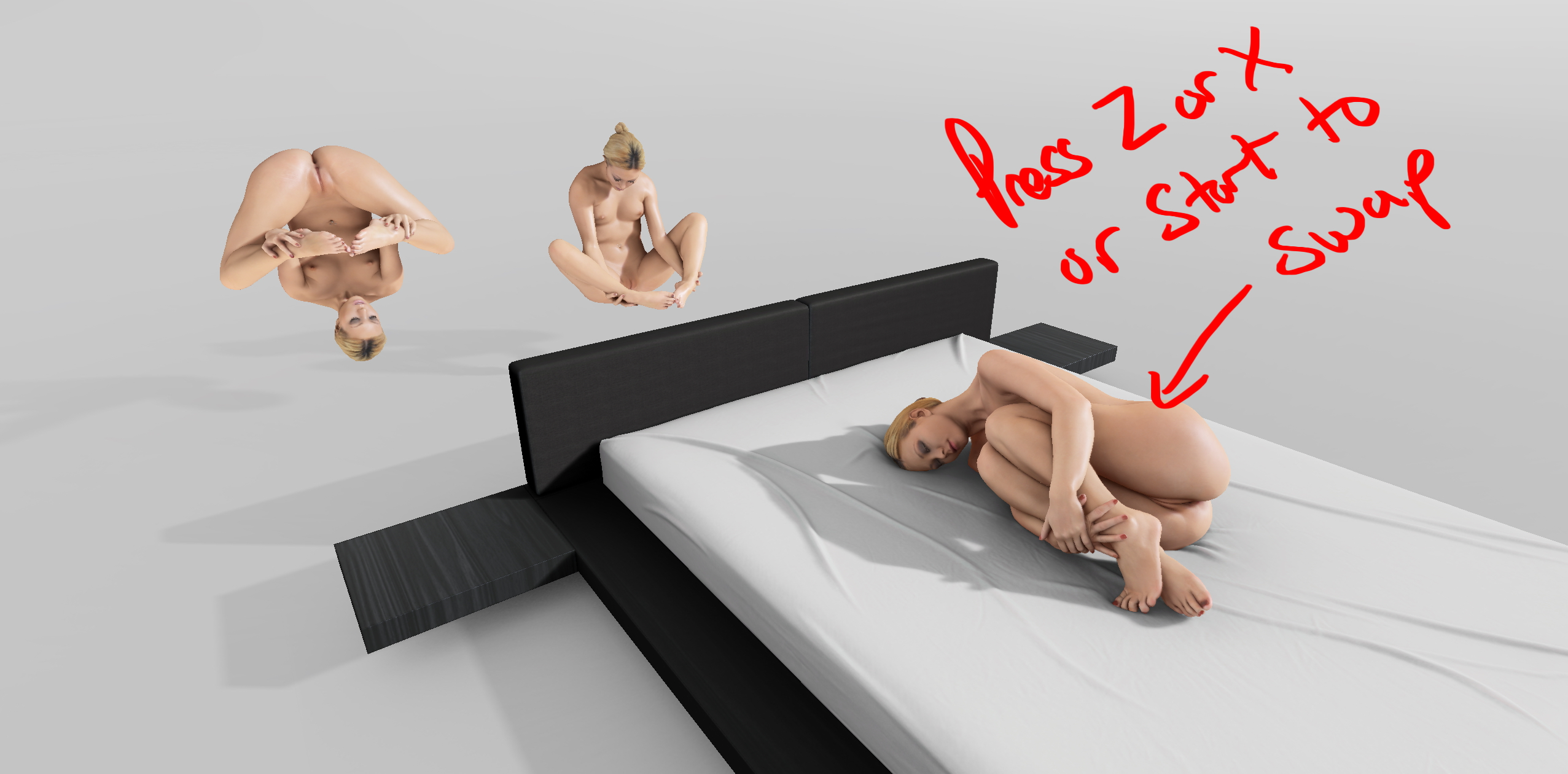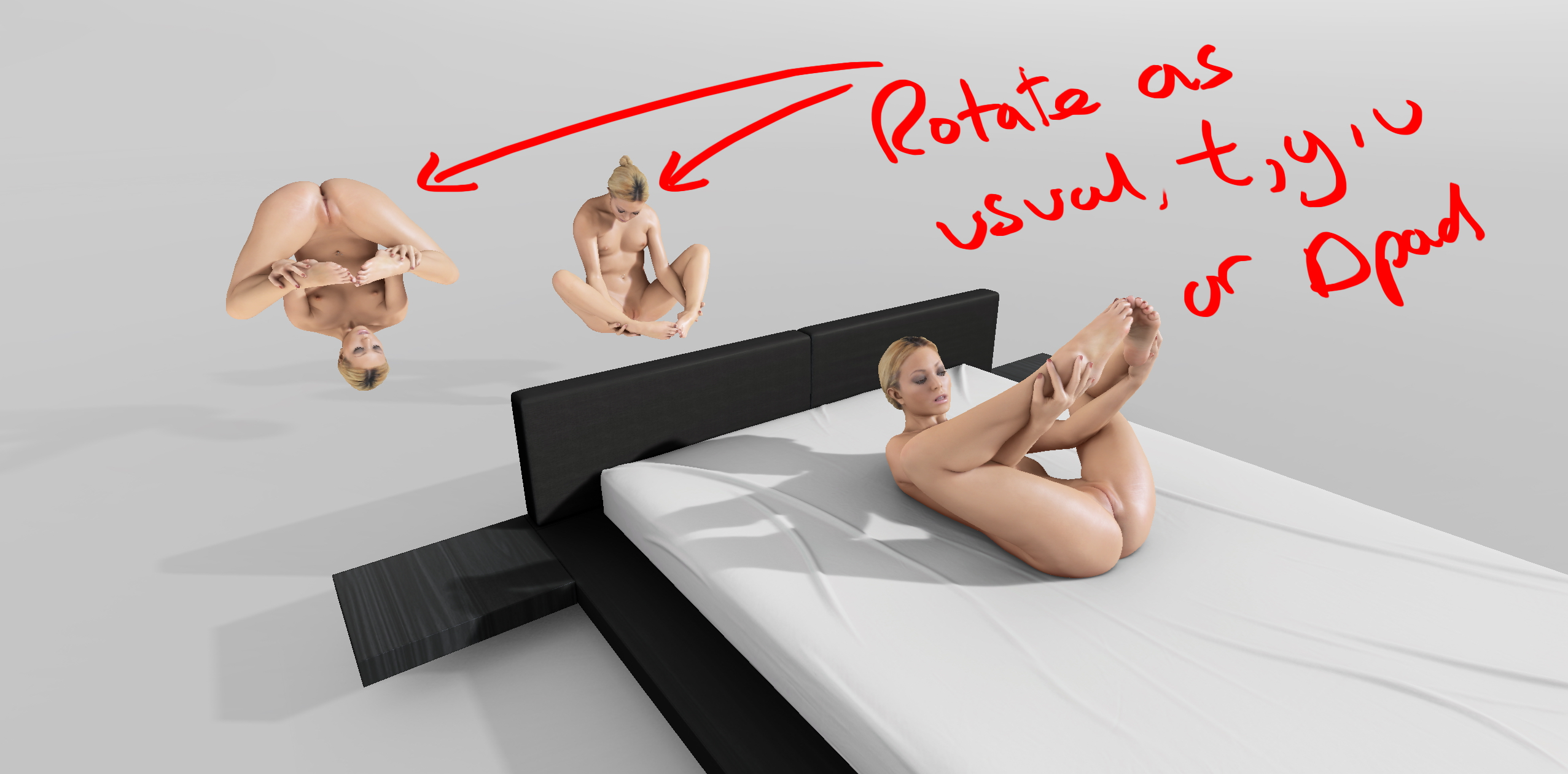 Currently there is a bug if you try and reset (controller button X) the scene after duplicating and rotating models. We are aware of this and we are working on a fix. Thanks for your support.
You can always send us an email at support (at) vrgirlz (dot) com if you have any further issues.

V