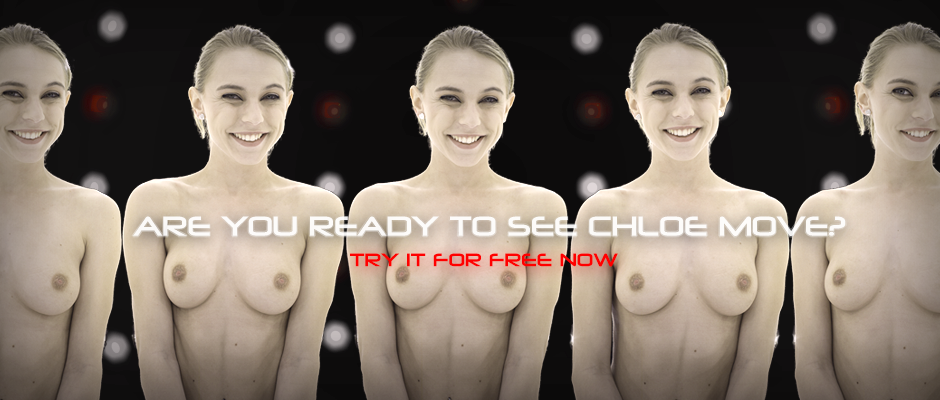 4D Motion Scanning (scans in time)

How would you like to see human scans ...moving!?
We are working on it!
It's been a while.. we really do want to apologize. You guys have been so patient with us. We hope the wait is worth it. We would like to share with you our most recent developments.
4D scanning Or as it is also known volumetric capture, or holographic scanning, or motion scanning, or Lightfields. The process has many names. Think motion capture but instead of black lycra and lots of white balls, we track and reconstruct to the pore level of skin.
Inception
Stepping back to VEIVIEV's inception. We remember when 2013 was going to be the year of VR thanks to Palmer Luckey and John Carmack jump starting the whole industry! Then 2014, 2015, 2016 went by... 2017. 5 years on.. and we are still here working towards that goal.

Well guess what, we are alive and kicking. We've weathered the hardest part of the storm. Thanks in part to our loyal and amazing customers. We still see sales every day. VRGIRLZ is still running we are still selling content, even though that content is old. Sadly we do not make a great deal of profit from our VR sales but it's enough to keep the website and server running whilst still doing research and software development with a small freelance team.

The VR Market is small, this is one of the reasons our progress has been slow. 2020+ will be when VR/AR will break through into the masses. This will be when we can really spread our wings.

There's still a long road ahead. We are ready for the journey, we have the experience and passion to steer the course. Maybe there's a way you can help us guarantee VRGIRLZ future?
...follow us deeper..
Feel free to Right Click and Save as on the videos. Pause. Play or Fullscreen.
Our Future
In 2015 we sold our DSLR full body scanner through our sister technology company, so we could raise money and innovate. Hence why you have not seen any new models recently. We've had to spend about 80% of our time on the other business to generate a decent profit to keep both companies running. We needed to do this to stay relevant and a head of the curve. We've seen the scanning sector change rapidly over the years and many companies have "followed" us very closely. So we needed to fund some 4D motion scanning research which we started back in 2011 to keep things "moving" :D and to set us apart, once again.

It's taken us 5 years to solve this video scanning problem and we've cracked it over the last 6 months. 4D motion scanning is hard, it's the hardest thing we've ever developed. We always knew that scans in motion would be our destiny and we have been working hard to full-fill that vision. The equipment is costly and we have to deal with terabytes of data to process to make it manageable to stream in VR.

We believe that adult motion scans will transform the VR and AR medium. Not only for story telling and intimate adult experiences but also to help the computer graphics industry to record and analyse the human body to further improve digital doubles and to bridge the uncanny valley. This will be a prerequisite for realistic VR social interactions.This research will mirror our real-world passions for analog robotics. It's all related.
A Risk Worth Taking
We've taken out personal loans and business loans and invested them into this motion scanning technology because we believe in it with a passion. It's been our dream since the mid 90's.
Instead of taking a single scan of a person every few minutes, we are now able to take 30 scans in a second! every second!! for up to 3 minutes, per take!!! Our technology is novel as we do not rely on green screen silhouette recording like MS or 8i. We scan every single pixel of an image to reconstruct a detailed representation of a human, in motion, in 3D, over time, with emotion and life. So that the recordings can be played back in real-time in VR at a very high standard.
Because of this novel process we can capture a much higher level of fidelity like skin wrinkling, tendons pulsing, muscles twitching, skin sliding, fat jiggling, skin colour changing (red face!) we can really capture the essence of a person and display that in VR. This means you can view the subjects from any angle, or distance (up close!), relight them and even change their skin tones or materials.
Surely a Kinect can do this?
Not really. We don't use infra red active laser light, we just use light and machine vision, we can record at 6K resolution at 30fps (or 60fps) Kinects do not have this high bandwidth through put. Our examples look noisy and messy because this is just a prototype, we only use 16 cameras at the moment which is not enough even for 180 degree capture.
Do You Even VC?!
We haven't had the luxury or good fortune of any VC backing. It's been difficult and expensive to develop this technology on our own. It's been frustrating to look on and watch other start-ups raise $1.25m here, $13.5m there, $27m here, or $41m there, or even up to $6b-$8b!!

We didn't go through Kickstarter or Indiegogo, mainly because they wouldn't accept us (being adult) but because we wanted to prove that we could survive on our own and create a brand, create something special that will last. We wanted to run a business and turn a profit first, albeit a small profit. Our website functions well, our products have been secure and we've tried to offer customer support as best we can. We hope that we might have gained some friendship and fans from our customers.

We strongly believe that VRGIRLZ as a brand has something unique to bring to the VR space, we have grand plans and a driving passion that is unrelenting.
The motion scanning aspect has taken us longer than it should because it's all been self funded. We are now at the prototype stage. We have a basic prototype system that works. It's as simple as pressing record and then lots of offline processing. As you can see from some of the results posted here.
Imagine the endless possibilities! What would you like to see? Girl on girl? Dildo play? Sex machines? You can get up close and into the action with no restrictions. This is NOT 360 video. Motion Scanning is so much more.
Prototype
The system is not perfect. We only have 18x machine vision cameras. Our previous full body scanner had 180x DSLR cameras. Quite simply the more cameras you have the more coverage you get, the more details you capture and the smoother the results. We've solved all the hardest technical hurdles, how to sync the cameras and record the images reliably, what cameras to use, what cables, recorders and lenses. It's all in place.
We are ready to grow. Do you want to "grow" with us?
Quantity AND Quality
We are ready to scale up our new motion scanning system but it's going to be expensive and this is where you guys might be able to help. We are calling out to you to help us spread the word. Do you want to see us succeed? Can you help us to try and spread through news outlets, Twitter, Reddit, Kotaku, Gizmodo, Vice or any VR news websites like the RoadtoVR, we are open to interviews. We want to try and raise as much awareness and interest as possible. We have a story to tell. As we've been here since the start.
Maybe you have a rich uncle who would like to take a punt? Or you know a business man who has money to burn? Or a friend looking to retire early in life? This would make a fun pet project for any investor. We strongly believe that VRGIRLZ has a bright future.
To be clear. We can self fund this. We are already working on scaling up. We don't actually need the investment, it would just help fast track us to producing 360 degree content more quickly. We can continue as we are, progress will just be slow.
You can contact us here!
"Por3n! When will it be used for Por3n!"
"When will this tech be used for porn?"
"This tech should be used for porn!"
"Porn!!!"
"POR3N!!!"
We sees these types of comments a great deal online when ever new tech appears. We built 3D scanning systems in 2010 for this very reason, built by design, to scan adult content.
Do you want to experience adult motion scans in VR and AR in 360 degrees? We are looking for VC funding or private backing. We are open to selling shares in our company for a healthy investment. We've tried the normal channels and suffered nothing but setbacks.
The VC industry is tough to break into if you're a new comer and producing adult content. What we are doing breaks all the rules but we believe we have something special here that could make an impact. We have over 4 years experience selling VR adult content, with a healthy growing customer base.
Scale
We are looking for funding so that we can scale our development efforts on VRGIRLZ so we can focus 100% of our time on the website. We primarily want to scale our motion scanning system so that we can initially capture the human form in 360 degrees bust or sitting capture, then scale slowly to full body capture at 150+ machine vision cameras. We want to hire full-time programmers to work with us in house as well as hire some 3D artists.
If we could get talent in house (rather than freelance) our production capabilities would increase dramatically.
Would You Like To Drive?
Here are some demo products you can try in mono and vr mode. These are crude demos, as the focus is purely on the 4D motion scans. We have not spent any efforts on compression of the data so these file sizes are crazily large. We're talking 2GB to 4GB for 30 seconds clips. Yes we know that's MASSIVE. We are already working on some compression solutions. One being converting over to video textures, we are also looking at retopology matching and reuse across frames. The hardest part has been producing a capture system that works.
These are performance intensive demos, they have not been optimized. We only currently support the Oculus CV1 headset, these demos have very basic VR implementation.

We recommend Windows 10 OS, minimum of 16GB of RAM, GTX1080 (8GB), 5GB of drive space per demo and to run these demos from a fast SSD drive to hit the desired frame rates. If your system doesn't meet the bare minimum requirements you will notice stuttering.
CLICK IMAGES TO DOWNLOAD
(We will be hosting these demo with Wetransfer)
You will need 7-zip (.7z) to unzip the file.
Please let us know how you get on.
Do the demos work? Do they inspire you? Can you help us raise interest and possible backing?
Current VRGIRLZ Product Status?
Next week we will be showcasing our new UE4 "Vanilla Skies" sand box.
We are switching over from Unity to UE4. Here you will be able to mix and match animated and rigged static girl models.. together, with full VIVE and CV1 controller support. Your VRGIRLZ account will also be matched to your Vanilla Skies login and you will be able to browse and order in VR. Plus a bunch of other toys and gadgets. Stay tuned.
Thanks for reading from the VEIVIEV team!
Press Pack Videos (Censored)
Right click "Save Videos As..." or press the Download button
Press Pack Videos (Adult)
Right click "Save Videos As..." or press the Download button