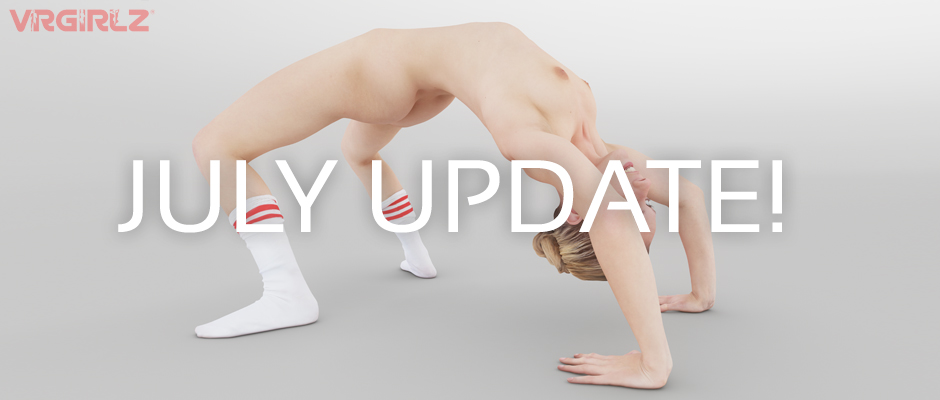 It's been too long, so we wanted to give you a quick update on our progress. Do you want the good or bad news?
Bad News
Sadly VIVE support is now months behind and it should not be!

As we have mentioned previously we are reliant on 3rd party developers that work with us from all over the world. The main founders of the company are digital artists by trade, this is our main strength, we are not programmers. So being reliant on programmers is our Achilles heal.

Things like time, money and life events can be the main constraints with our freelancers that impact us and that conflict with our vision.
VRGIRLZ has seen a very nice spike in sales these last 2 months, so we want to say another HUGE thank you to all customers who are supporting us and believe in our vision to bring a new type of adult experience to VR. You can see it as a future investment in our progress to try and improve the products. They will grow and get better over time.

We would rather offer something NOW than nothing at all. BVR's and AVR's are just smaller tasters of what's to come.

Be under no illusion, as an indie developer it's expensive to develop this kind of content. From scanning, model booking, to hosting, taxes, art content creation to programming. All costly and time consuming for a small team. We wont be making any profit for a long time, all revenue is fed right back into development. We are committed to make this brand a success. Full human presence is our goal.

We don't want to strike deals with model agencies or talent, splitting royalties or selling out to the adult industry, like Brazzers or other hardcore websites. We are purely adult soft-core in nature. We are striving to match the quality of Playboy or Hegre but retain 100% control. To stay independent and relevant. We are in this for the long haul.

Development updates will be slow, we might even go on radio silence but it's nothing to worry about. We are just busy.


On A Lighter Note! Butt Sway Tests
BVR upgrades to AVR, testing animations and performance in UE4 for model pack injection.
VRGIRLZ Future
We want to see VR hit the main stream and it's going to take years for that to happen, not 2014 as promised by VR manufacturers. We see it happening no earlier than 2020. We plan to be around way after that!
Sometimes life intervenes and can cause mishaps or delays. This happened with our VIVE support. We had planned on VIVE support 2 months ago but it's been pushed back and back. We're now on course for mid September (maybe earlier) but don't hold us to that.
We also wont be producing any more new scanned model content, not for quite sometime. We're in the process of re-designing and building our new scanning system. This is a long process but we hope to share more news on that soon.
Good News
Instead we will be focusing on adding and improving skin physics and controller (hand) interaction on skin, with IK support. This is going to take a lot of time to get right but will be the corner stone of our experiences. We will need beta testers for this, so dust off your hands and get your palms trained. We will blog post asking for support and testers soon.

We now have skin physics back and working in Unity 5, which is a big step forwards. Our main goal now is going to be combining BVR's and AVR's together. This in itself is a great deal of artistic work, nothing will change on the customers side, it just means some BVR customers will be getting their packs upgraded for free! Then pricing will level out across all products until they merge into one format.

We are also focused on model pack injection, and interior rendering. So customers will be able to mix and match their models and save scenes for later inspection.


Latest release
We would like to introduce our latest BVR release. Chloe Contortion!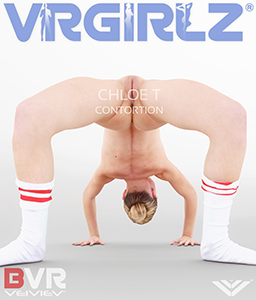 Blog Comments
We have been contemplating whether to allow blog comments or not, as we have seen some negative opinions and some overly nasty replies appear. Of course people are entitled to post and reply here but getting angry or being rude wont be tolerated. We don't want it to become like a YT comments section here. You are always more than welcome to email us with any grievances.

However, every now and then we get a few gems like this reply from GOSHTIC:

"@VEIVIEV Just my opinion, What this company needs is more connection to adult model agency that would help them out with girls that would be willing volunteer for this kind of "research" type project. I think to get the ball rolling and content coming in, you don't necessary need content to be 18+ and in full blown nude. To get your company name out there, just start with exotic clothing fashion modeling; lingerie, swimwear, implied nudes, etc. Things that majority of the models would be more comfortable to work with using your available assets. Offer aspiring model a way to create their portillo through 3D Art is a powerful and innovative tool. Instead of paying nude models to pose for product sales, you could turn it around and charge models that are looking to create a portillo in their career as professional model. "

Sometimes we get feedback like this that inspire our focus and steer our thought processes. Thank you GOSHTIC we will bare this in mind it could be a good solution to finding talent.

There have also been several other positive comments that really help motivate and inspire us, so thank you. We want to generate a community and take in feedback as much as possible.

We hope to have a better more positive blog update next month. VIVE support is getting close. Please be patient with us, we are on it!

Just wait until you can see your hands in there ; )