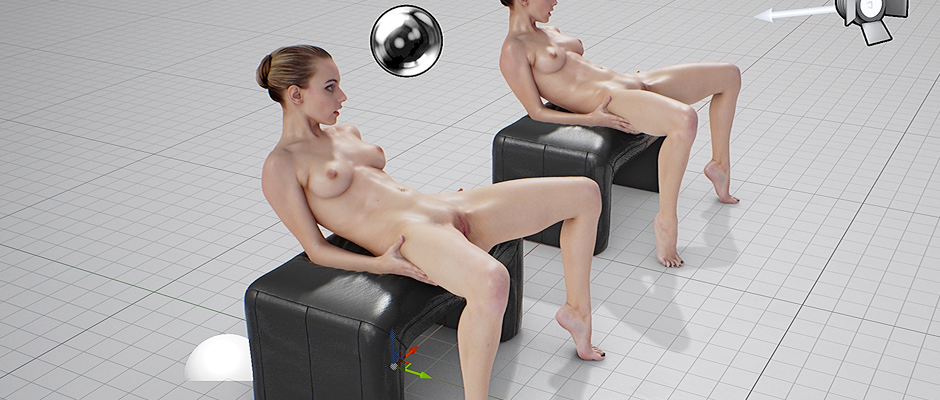 Preparing for the VR launch.

We wanted to write a small update on our most recent developments in the world of VR.
To get in the mood, please check out this track:
Holon -

This Can Only End In Tears
Development for us is slow at the moment but steady.

We are working on some fundemental backend database changes, purely for organizational reasons and security. As well as enabling you the ability to merge your scan products together into the same environment. You will be able to see your VRGirlz mixed together at the same time.

We still do not currently support the AVR products at Oculus SDK 0.8. So for this reason we have disabled those products for the time being until we do. You will always have access to these products in the future, they are stored in your Account. Once we can support the latest SDK again you will gain access to them.

Your purchases are invested with us, the money is not wasted.

If anyone is not pleased with the situation, please do contact us directly. We will be glad to help.
BVR's are still accesible and we will continue to publish new model sets soon.
We Are Looking For Talent. WE NEED YOU!
If you know of any talented Unity programmers, or UE4 programmers please get in contact with us. We have some interesting positions available, well paid with good options. UK only.

We have access to the most advanced capture and shading solutions in the industry. It's great fun and we need help :) Prudes need not apply.

To apply contact us email to "admin "at" vrgirlz "dot" com

Preparing For Eye Tracking
We've been working slowly on converting our scan sets with better skinning for animations with activated head and eye tracking, all new skin. This means re-building all scans with working eyelids, complex wet layers and eyes. No easy task. We have developed some very complex techniques to try and solve this inspired by Jorge Jimenez. Som early results:

New Eyes (currently in rest, cross eye position!)

The eyes will look a little funny as they are in their rest position waiting to be activated.
Testing Multi-Lighting
Testing Eye Layers (wetness, blur and shadow)




We will be implementing procedural eye and head follow in the coming weeks. This will help us finally breath some life into the models. Animations are now in and running smoothly at 90fps. UE4 is a beast and can handle the data with no problems.

At the moment Unity struggles quite badly with trying to animate lots of models on screen - http://forum.unity3d.com/threads/animation-lag-in-unity-on-complex-meshes-nsfw.392976/
Unity Lighting Tools In UE4


We now have sky swaps and rotation working in UE4 as well as model pickup and rotation. We also have a simple UI up and running to change performance settings on the fly.
Animations
Oculus and VIVE launch
We hope to publish some new BVR's in the coming weeks, that support the latest Oculus PC SDK v1.3.

Eventually AVR's and BVR's will merge into one product and become one and the same. You will still have access to each purchase. We've listened to your feedback and we plan to reduce our pricing down to £5 flat rate for all products, with AVR quality! This will allow you to mix and match the girls together. Please bare with us, development takes time, longer than most studios as we are on a budget and our team are spread across the globe, all working remotely. Different time zones and languages.

We are still torn between all the previous developments we've made in Unity so we are keeping our options open, we want to return to Unity but need the animation lag (bug) fixing. Everything we do shader and rendering wise in UE4 can matched and even improved in Unity, as Unity is more open ended.

Thank you for reading and for being patient with us. Your support means a great deal.

Any problems please email us directly support "at" vrgirlz "dot" com

PS. Our dev VIVE and VIVE Pre kits are here and we have them working in UE4. ..walking around the girls at 90 fps is quite 'eye watering'. We hope to share results and a VIVE demo soon.